Logo
Patrick E. Turner Inc. APLC
Welcome
© 2005, 2015 Patrick E. Turner Inc., APLC
Employment Disputes . . .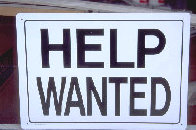 Sooner or later, everyone must contend with employment-related rules and regulations. And virtually everyone will encounter difficulty in navigating the complex and ever-changing landscape of employment law. Disputes and disagreements will arise between employers and their employees, and often one or both sustain serious injury or loss as a result.

When your employer encounters a dispute or disagreement with you, it will turn to its attorney. Often, there are literally TEAMS of lawyers performing the sole function of advising and protecting your employer.
The Employee's Lawyer . . .
"Protecting Employee Rights"
Patrick E. Turner Inc. APLC
Who is advising YOU?
Who is protecting YOU?
Who is telling you about YOUR rights?
Who can YOU trust if there is a disagreement?
Who will represent YOU in a dispute?
IMPORTANT: This website contains general information based upon California law and federal law only. A complete evaluation of your rights and options requires an in-depth consultation. Naturally, we do not become your attorney until a written retainer agreement is signed by both you and our firm.