Logo
Representation
Following a consultation, you may decide to retain us, and we may decide we can help you. After a written retainer agreement is entered into, we will do everything possible under the terms of the retainer agreement to achieve your goals.

Your case is important to you, and it will be important to us. We will review every key decision with you, advise on various options, research and review all documents, and promptly respond to your calls. Your case will not be turned over to a junior associate or law clerk to handle, with an experienced attorney's "input" or "involvement."

Depending upon the scope of services we agree on, you may select a contingency-based fee agreement. Although there may be a small initial retainer, you will not have to worry about getting monthly invoices.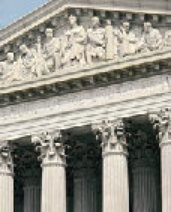 Logo
Patrick E. Turner Inc. APLC
"Protecting Employee Rights"
© 2005, 2015 Patrick E. Turner Inc., APLC

--Settlement Negotiation
--Severance review
--Workplace coaching
--Settlement meetings
--Investigations
--DLSE Hearings
Contingency or Hourly Representation for:
--EDD Hearings
--DFEH Filings
--Mediations
--Arbitrations
--Litigation
--Appeals